The company's history
---
The beginnings of our company began in 1989. At that time, the owner and founder of the company, Mr. Krzysztof Wiśniewski, took his first steps on the erotic market. The company imported erotic publications, periodicals and magazines from Germany and the Netherlands and sold them to the Polish and Russian markets.
However, it was not until 1991 that the company was founded under the current name of Lamirex, based in Babice near Warsaw. It was then that we expanded our business profile to include accessories, dolls, video cassettes and underwear. We started importing goods wholesale, establishing contacts with the most famous distributors in Europe. We were also looking for new customers and recipients throughout the country. Therefore, we can proudly say that we are one of the pioneers of the erotic market in Poland.
In order to get closer to the customer, we organized direct sales, taking care of the distribution and logistics process ourselves. Thanks to stable and attractive prices and professional service, we have constantly increased the number of satisfied customers.
---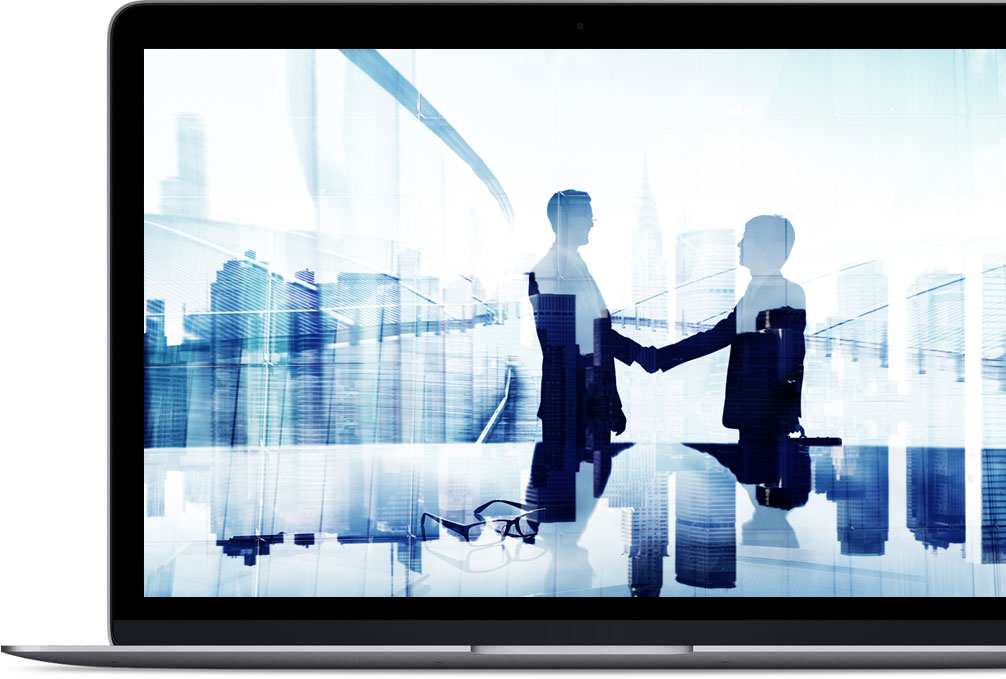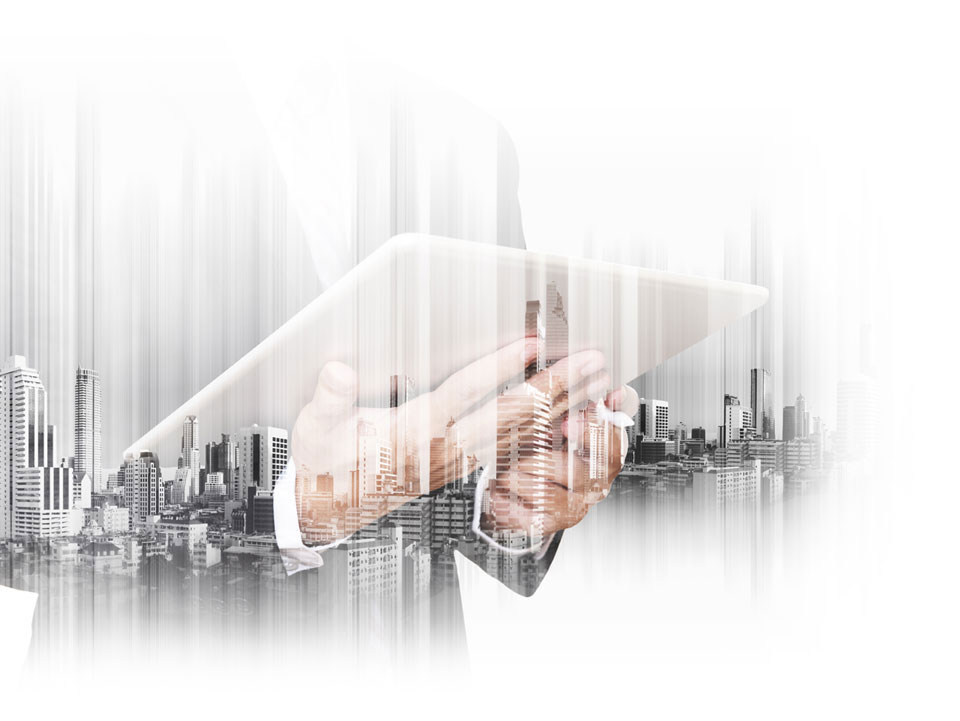 In 1997, we moved to a new headquarters in Łomianki near Warsaw, where we are to this day. Over a dozen years of activity have provided us with a lot of experience and excellent knowledge of the industry. As one of the three wholesalers operating in Poland, we quickly gained many regular customers and occupied a significant part of the erotic market in Poland.
In 2003, we focused on opening our own, large, well-stocked and professionally stocked stationary stores. Currently, we already have ten salons with lingerie and erotic accessories under the common name Venus. We are successively planning to open new ones in the largest Polish cities.
Appreciating the significance and importance of the Internet market, at the end of 2007 we opened our first online store, where we offer our entire range of goods, consisting of over twenty-five thousand items. Currently, we have several different online stores with various erotic themes, ranging from lingerie, through a shoe store, to sado maso accessories.
A large variety of assortment, competitive prices, many years of experience and customer orientation are the features that make Lamirex one of the leaders of the erotic market in Poland.
We hope that the satisfaction of our customers will be a constant stimulus to open new stores, introduce a wider range of products and constantly improve our services.
---
For many years, we have been trying to raise the level of our services, keep our prices competitive, and constantly expand our product range.
And your contentment and satisfaction has always been our greatest reward.
Our team
---
Our Lamirex team, meeting the expectations of all customers, attaches particular importance to a high standard of customer service. Some of our employees have been associated with our company for years. We try to use their rich experience and outstanding knowledge as well as awareness of the need to care for customers. Our team consists of specialists who consistently deepen their competences, because working in our company is for them, above all, a passion in which they put their whole heart.
Lamirex connects people with passion.
---
Krzysztof Wiśniewski, a company founder
---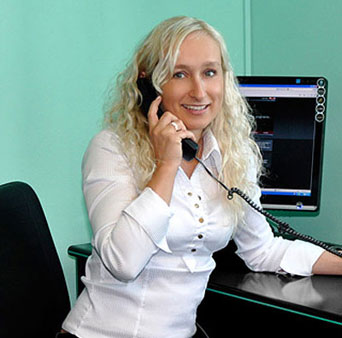 ---
Iwona Kozłowska, Head of Lamirex
---
Lamirex S.C.
---
Krzysztof Wiśniewski, Iwona Kozłowska
---
Warszawska 26 street
05-092 Łomianki
Poland

telephone: +48/22/250 00 25
e-mail: lamirex@lamirex.pl
NIP EU: PL5271008157
REGON: 011994584
Bank account: CitiBank Warszawa
34 1030 0019 0109 8530 0001 6874

The company is registered at the Town and Commune Office of Łomianki under registration number 7600
---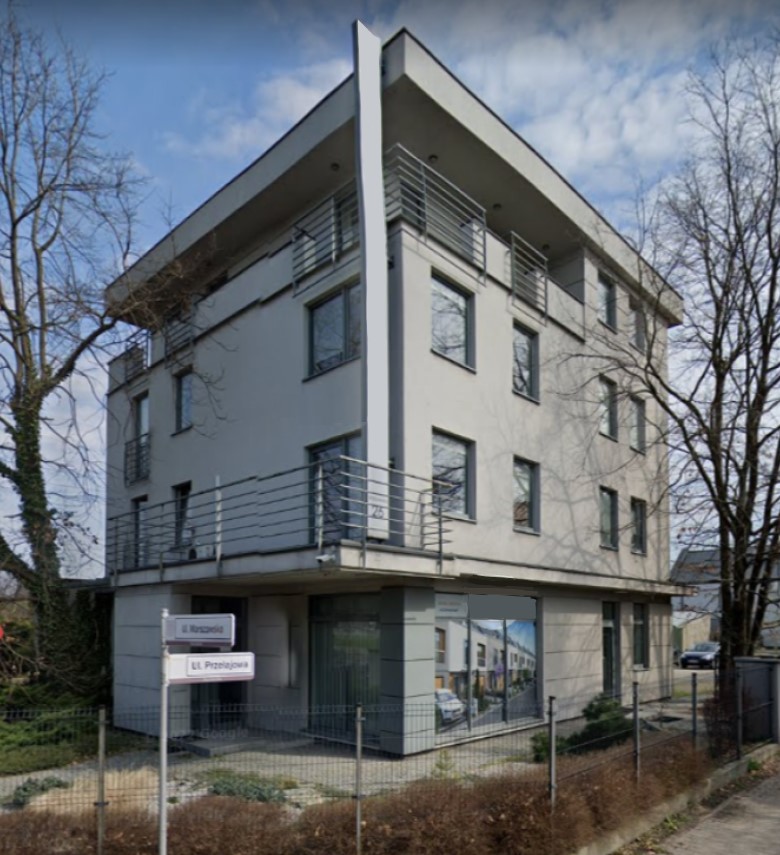 The
We want to keep up with the development of global markets so that the products and services we provide are at the highest level.
The main goal and foundation of our development are close ties with customers. They inspire us, share their dreams and desires with us. We respond to their needs by offering the highest quality products. We provide our clients with the security of the right choice and satisfaction with the decision made. All our activities are focused on the customer and his needs. This means that we strive to maintain lasting relationships with our Partners, and we build trust by listening carefully and satisfying even the most sophisticated tastes.
We are convinced that the constant pursuit of the above-mentioned goals will bring us and our contractors many benefits.
---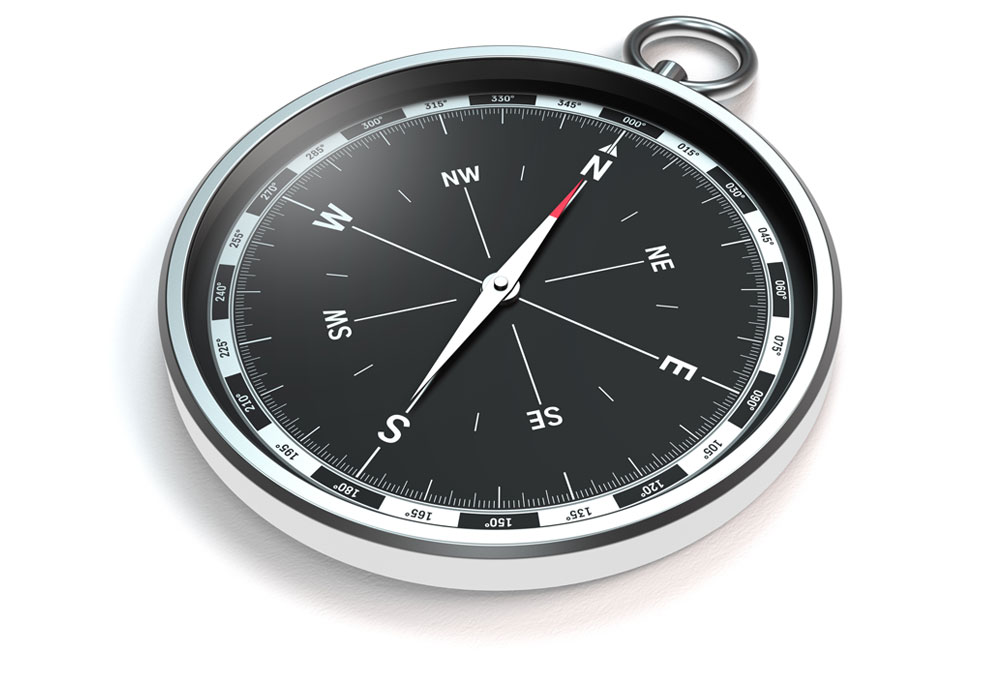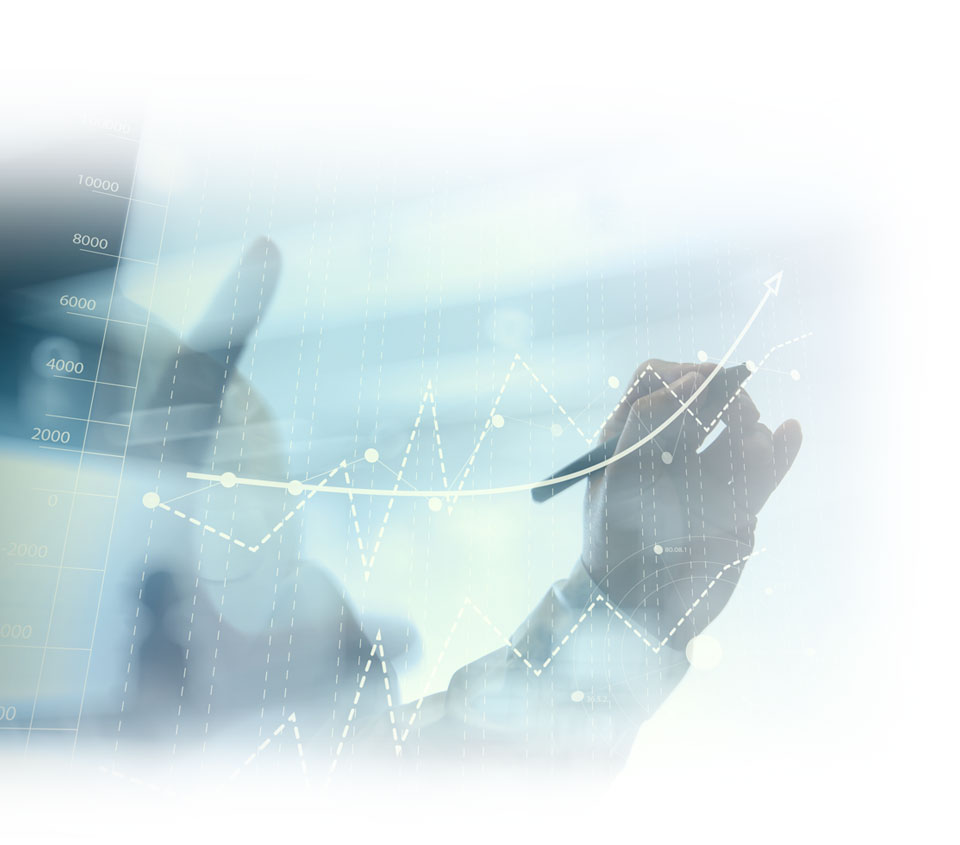 Vision and Development
Our goal is to consistently increase the market value of the company through long-term development.
We want to implement it by building strong ties on the European market, tightening relations with our regular partners (suppliers), as well as establishing cooperation with new, dynamically developing companies in Europe and in the world. We strive for perfection by focusing on the areas of our key competences, professional service, excellent quality of goods and a wide range of products offered, while strictly controlling logistics processes.
We hope that the expansion of the sales network, based in the case of stationary stores on the ability to select the best locations, the versatility of the assortment and professional, reliable service, will allow us to take a permanent position on the dynamically developing domestic market.
Observing the rapidly developing Internet market, we will make every effort to maintain the same standards and professionalism in online sales, which have guided us for years, striving for perfect customer service, instant shipment and maintaining favorable and competitive prices to the satisfaction of our customers.
---
Suppliers
---
For many years, we have been relying on cooperation with leading suppliers of erotic articles on European markets, such as:

---
One of the largest German wholesalers. The company relies mainly on its own brands. It also has a lot of its own brand stores

---
The oldest and largest Dutch wholesaler with erotic articles. The offer includes a lot of popular and well-known American brands

---
American supplier and manufacturer of erotic and alternative footwear. The offer includes several thousand models of models in many colors and sizes
---
German wholesaler with erotic articles. A very wide range of own and foreign brands. It specializes in the offer of sado-maso products.

---
Our main supplier of erotic lingerie. The most popular and liked underwear brand on the Polish market. Huge selection of models and sizes

---
German manufacturer of excellent quality erotic accessories. Perfect design, reliability and colorful colors are their main features

---
A company with great potential, founded only 10 years ago, and definitely ranks among the top erotic wholesalers. It started with retail sales and soon turned into a large player also on the wholesale market

---
A Dutch company that started several years ago by creating a few of its own products. Today, they are the owners of many valued and recognizable brands of accessories. Recently, the company opened its representative office in the USA with great success
---
A well-known and popular wholesaler due to a very wide and unique offer of its own products, supplemented by products of other well-known and popular brands. Many years of experience on the market make Tonga one of the leading European wholesalers

---
A world-famous American brand specializing in disguises and underwear for various occasions. All their models have characteristic packaging, and their underwear is distinguished by excellent quality. It is the only manufacturer offering such a huge range of disguises for every erotic and not only occasion

---
A well-known and respected manufacturer of sado-maso accessories. For over 30 years, their products have been on store shelves in the fetish section. They have also added a great collection of lingerie to their offer, and recently they have significantly increased their range by adding many reputable brands to their offer
---
A specialist wholesaler offering a huge selection of assortment, vibrators, pads and gels mainly for men. No other supplier offers such a wide range of gay products. The Dutch company also has many of its own and popular brands, including those from the borderline of sado-maso

---
It is a relatively new and dynamically developing Dutch company whose goal is not so much to have a very wide range of products, but rather to specialize in high-quality, original, reliable and technologically advanced products

---
A Polish manufacturer of underwear that has shown that a product of excellent quality can be sold anywhere. Their underwear can be found not only on the Polish market, but also on the European one. They have excellent designs, in a large number of colors and sizes, and aesthetic packaging attracts the customer's eye

---
A German manufacturer of sexy lingerie with Polish roots. They specialize in models with very high quality material that perfectly adapts to the body. Their main models are aimed at people with fetish and sado-maso tendencies. They mainly sew for the German and European markets

---
A Polish wholesaler with a very large selection of well-known brands as well as new, lesser-known manufacturers. An interesting, original assortment, different from other suppliers, makes their offer interesting and interesting for every customer

---
Producer of an unusual brand of SoftLine underwear. Their underwear is very well known on the Polish market and in Eastern Europe, and now they are also successfully conquering Western markets. They have a wide range of models, and the offer addressed to XXL ladies is especially worth recommending
---
Polish producer of a wide range of aphrodisiacs, gels and creams. Their products sell with great success, and the brand is becoming more and more known and popular not only on the Polish market. Their reliable quality and, above all, effectiveness make customers highly appreciate their products

---
A manufacturer of underwear with a long tradition on the Polish market. Their offer includes not only sets, bras, corsets, but also sexy shirts, dresses and even silk pajamas. Excellent quality and affordable price make customers willingly reach for this brand

---
Aggressive, unique brand with leather, latex and fetish lingerie. In addition to underwear, the offer includes whips, handcuffs, whips and other S&M accessories. A Polish company that has won markets almost all over the world for over 20 years with excellent quality and unique designs

---
A Polish brand that has recently entered the market, but with great success. Their sexy, fetish-filled outfits attract the eye of a wide range of customers. Every now and then they introduce amazing collections for people who are no strangers to domination and submission.
---
The most famous and popular company on the global market of tablets, creams, sprays and gels. Their products can be found in all reputable wholesalers. Many years of experience, reliability and, above all, effectiveness make them sought after by customers in every store
---
Specialist when it comes to underwear for women in XXL size. No other manufacturer offers so many models and patterns designed for more chubby ladies. An additional advantage is the excellent quality and elegant packaging that attracts the eye of customers

---
Polish wholesaler, and at the same time a producer of many excellent private labels. The company was founded just a few years ago, and has already successfully entered the Polish market, competing in prices and offers with many foreign distributors of erotic articles

---
A long-term manufacturer and supplier of sado-maso accessories. Their products are eagerly bought by customers due to the excellent quality leather and affordable price. They mainly specialize in handcuffs, whips and collars. All their products are packed in characteristic cardboard boxes with the Leder logo

---
Unusual, lace, subtle erotic lingerie. A huge selection of designs in an incredible number of sizes means that every lady will find something for herself. A company with many years of experience and reputation. Excellent quality and customer recognition confirmed by numerous awards on the lingerie market

---
The leader on the Polish market of tights and stockings. A huge selection, unique quality, excellent materials, as well as rich colors make every woman want to have them. Every now and then new models, patterns and colors are introduced to attract and encourage customers to buy even more effectively
Suppliers
---
For many years, we have been relying on cooperation with leading suppliers of erotic articles on European markets, such as:

---
One of the largest German wholesalers. The company relies mainly on its own brands. It also has a lot of its own brand stores

---
Najstarsza i największa holenderska hurtownia z artykułami erotycznym . W ofercie bardzo dużo popularnych i znanych marek amerykańskich

---
Amerykański dostawca i producent obuwia erotycznego i alternatywnego . W ofercie kilka tysięcy modeli modeli w wielu kolorach i rozmiarach
---
Niemiecka hurtownia z artykułami erotycznymi . Bardzo bogata oferta marek własnych i obcych . Specjalizuje się w ofercie z artykułami sado-maso.

---
Nasz główny dostawca bielizny erotycznej . Najbardziej popularna i lubiana marka bieliźniarska na rynku polskim . Ogromny wybór modeli i rozmiarów

---
Niemiecki producent doskonałej jakości akcesoriów erotycznych . Doskonały design , niezawodność i różnobarwna kolorystyka to ich główne cechy

---
Lider na polskim rynku rajstop i pończoch . Ogromy wybór , niepowtarzalna jakość , doskonałe materiały , jak również bogata kolorystyka sprawiają , że każda kobieta chce je mieć . Co chwila wprowadzane są nowe modele , wzory , kolory aby jeszcze skuteczniej przyciągnąć i zachęcić klientki do zakupu

---
Firma z ogromnym potencjałem , powstała zaledwie 10 lat temu , a już zdecydowanie klasyfikuje się w czołówce hurtowni erotycznych . Zaczynała od sprzedaży detalicznej , aby wktótce przerodzić się z dużego gracza również na rynku hurtowym

---
Holenderska firma która kilkanaście lat temu zaczynała od tworzenia kilku własnych produktów . Dziś są właścicielami wielu cenionych i rozpoznawalnych marek akcesoriów . Ostatnio firma z dużym sukcesem otworzyła swoje przedstawicielstwo w USA

---
Hurtownia znana i popularna z uwagi na bardzo szeroką i niepowtarzalną ofertę własnych produktów , uzupełnioną produktami innych znanych i popularnych marek . Długoletnie doświadczenie na rynku sprawia , że firma Tonga jest w czołówce hurtowni europejskich

---
Znana na całym świecie amerykańska marka specjalizująca się w przebraniach oraz bieliźnie na najróżniejsze okazje . Wszystkie ich modele mają charakterystyczne opakowania , a ich bielizna wyróżnia się doskonałą jakością . Jest to jedyny producent oferujący tak ogromny wachlarz przebrań na każdą erotyczną i nie tylko okazję

---
Znany i ceniony producent akcesoriów sado-maso. Od ponad 30 lat ich produkty goszczą na sklepowych półkach w dziale fetysz . Do swojej oferty dodali też wspaniałą kolekcję bielizny, a ostatnio zdecydowanie zwiększyli swój asortyment powiększając ofertę o wiele renomowanych marek
---
Specjalistyczna hurtownia oferująca ogromny wybór asortymentu, wibratorów, nakładek i żeli głownie dla mężczyzn . Żaden inny dostawca nie ma w swojej ofercie tak szerokiej gamy produktów dla gejów. Holenderska firma ma też wiele własnych i popularnych marek, w tym również z pogranicza sado maso

---
Jest to stosunkowa nowa, a jednocześnie dynamicznie rozwijająca się holenderska firma, której celem jest nie tyle posiadanie bardzo bogatej oferty produktów, co raczej specjalizacja w wysokiej jakości, oryginalne, niezawodne, a jednocześnie technologicznie zaawansowane produkty

---
Polski producent bielizny , który pokazał , że doskonałej jakości produkt może sprzedawać wszędzie . Ich bieliznę można znaleźć nie tylko na polskim rynku , ale też europejskim . Mają doskonałe wzory , w dużej ilości kolorów i rozmiarów , a estetyczne opakowania przyciągają oko klienta

---
Niemiecki producent seksownej bielizny z polskimi korzeniami . Specjalizują się w modelach o bardzo wysokiej jakości materiału ,który idealnie dopasowuje się do ciała . Ich główne modele skierowane są do osób o upodobaniach fetyszowych i sado maso . Głównie szyją na rynek niemiecki i europejski
---
Polski producent szerokiej gamy afrodyzjaków , żeli i kremów . Ich produkty sprzedają się z ogromnym powodzeniem , a marka staje się coraz bardziej znana i popularna nie tylko na rynku polskim . Ich niezawodna jakoś , a przede wszystkim skuteczność sprawia , że klienci bardzo cenią sobie ich wyroby

---
Polska hurtownia z bardzo dużym wyborem znanych marek z dokładką nowych, mniej znanych producentów. Ciekawy , oryginalny asortyment, inny niż u pozostałych dostawców sprawia, że ich oferta jest ciekawa i interesująca dla każdego klienta

---
Producent niezwykłej marki bielizny SoftLine . Ich bielizna jest bardzo znana na rynku polskim i we wschodniej Europie , a teraz z sukcesem podbijają również rynki zachodnie . Mają szeroką gamę modeli , a szczególności warta polecenia jest oferta skierowana do pań o rozmiarze XXL

---
Producent bielizny z wieloletnią tradycją na rynku polskim . W ich ofercie znajdziemy nie tylko komplety , staniczki , gorsety , ale również i seksowne koszulki , sukienki a nawet jedwabiste piżamy . Doskonałą jakość i przystępna cena sprawiają , że klienci chętnie sięgają po tę markę

---
Agresywna , niepowtarzalna marka z bielizną skórzaną , lateksową i fetyszową . W ofercie oprócz bielizny znajdziemy baty , kajdanki , pejcze oraz inne akcesoria sado maso . Polska firma która z od ponad 20 lat zdobyła rynki prawie całego świata doskonałą jakością i niepowtarzalnymi wzorami

---
Polska marka , która od niedawna , ale z ogromnym sukcesem wchodzi na rynek . Ich seksowne , przesycone fetyszem stroje przyciągają oko szerokiej rzeszy klientów . Co chwila wprowadzają niesamowite kolekcje dla osób którym nie obca jest dominacja i uległość.
---
Najbardziej znana i popularna firma na światowym rynku tabletek , kremów , sprayów i żeli . Ich produkty znajdziemy we wszystkich renomowanych hurtowniach . Długoletnie doświadczenia , niezawodność a przede wszystkim skuteczność sprawiają , że są poszukiwane przez klientów w każdym sklepie
---
Specjalista jeśli chodzi o bieliznę dla pań w rozmiarze miarze XXL . Żaden inny producent nie ma w swojej ofercie tyle modeli i wzorów przeznaczonych dla pań bardziej puszystych . Dodatkowym atutem jest wspaniała jakość i eleganckie opakowania , które przyciągają oko klientek

---
Polska hurtowna , a jednocześnie producent wielu doskonałych marek własnych . Firma powstała zaledwie kilka lat temu , a już szerokim łukiem wchodzi z powodzeniem na polski rynek konkurując cenami i ofertą z wieloma zagranicznym dystrybutorami artykułów erotycznych

---
Wieloletni producent i dostawca akcesoriów sado maso . Ich produkty są chętnie kupowane przez klientów z uwagi na doskonałej jakości skórę i przystępną cenę . Specjalizują się głównie w kajdankach , pejczach i obrożach Wszystkie ich produkty są pakowane w charakterystyczne kartonowe pudełka z logiem Leder

---
Niezwykła , koronkowa , subtelna bielizna erotyczna . Ogromny wybór wzorów w niesamowitej ilości rozmiarów sprawia , że każda pani znajdzie coś dla siebie . Firma z wieloletnim doświadczeniem i renomą . Doskonała jakość i uznanie klientów potwierdzone licznym nagrodami na rynku bieliźniarskim