Pleaser
---
Pleaser USA, Inc. was established in 1993, starting its activity as a distributor of fashionable, urban shoes. Over the years, it has evolved into a brand offering specialized footwear that meets the requirements of women with various lifestyles. Pleaser USA, Inc. constantly adapts to new customer requirements. Footwear combines innovation, quality and differentiation in all aspects of its products and services.
With a huge customer base spanning nearly 50 countries, six individual shoe brands: PLEASER, BORDELLO, LUCIOUS, DEMONIA, DEVIOUS and FUNTASMA, covering a variety of shoes from sexy to retro, rockabilly, fetish, gothic, punk to the very "renaissance" models Pleaser USA, Inc. ranked number one among the world's manufacturers and sellers of sexy and alternative footwear thanks to its focus on customer needs and on-time delivery.
And now, through Lamirex, he sells this unique and unconventional footwear also in Poland. We invite you to familiarize yourself with the short characteristics of the brands we offer.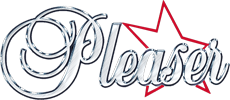 ---
Sensual. Sexy. Wild.
---
No other adjectives can capture the essence of the PLEASER shoe brand and its extensive range of products. As a top-ranking brand, PLEASER has become the standard by which others are judged. Attention to detail, phenomenal craftsmanship, the finest materials, innovative designs, unbeatable selection and unbeatable prices have contributed to the incredible success of the PLEASER brand and its reputation as professional and undeniably good. PLEASER's shoes have featured in countless plays, magazines, and several Hollywood movies and TV shows. Today, PLEASER is unquestionably one of the world's largest, world-famous brands of sophisticated footwear.

Intrigue. Desire. Passion. BORDELLO is a tantalizingly exciting and seductive footwear brand that celebrates being a woman. Created especially for burlesque artists who can make a real, sensual show out of their performances. BORDELLO also satisfies the appetite for shoes full of splendor, finesse and extravagance at the same time. With their rich decorations in the form of shiny particles, rhinestones, bows and sweet ribbons, BORDELLO shoes are the perfect complement to any extravagant, colorful costumes, theatrical themes and unusual lighting that all make up a burlesque performance.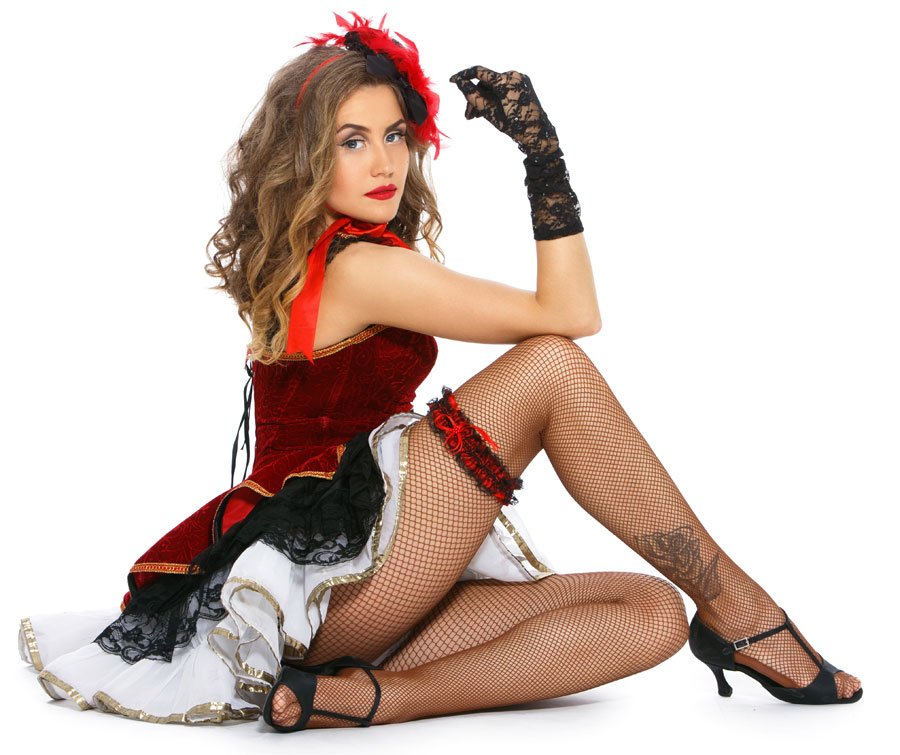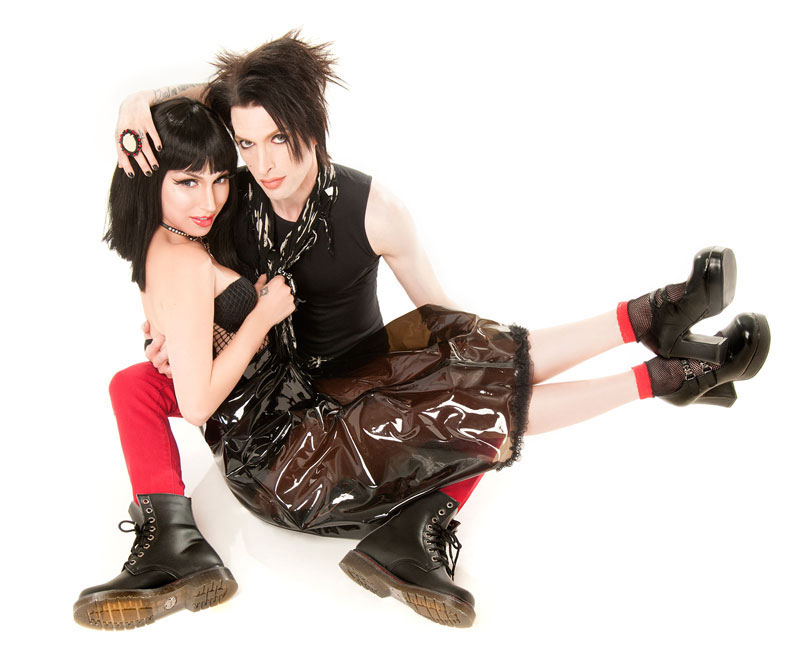 Enthusiasts of alternatives, provocative designs and spice need nothing else than DEMONIA - the most unusual and unusual collection of footwear. Its originality consists in combining the character of a demonic diva with a touch of exclusivity. The shoes in this collection are equally appealing to both male and female fans of alternative underground culture. The wide range of these crazy shoes gives both genders an amazing choice in a variety of styles - from sandals and sneakers to goth-style shoes on fabulously high platforms. DEMONIA not only reflects an alternative lifestyle, it creates it.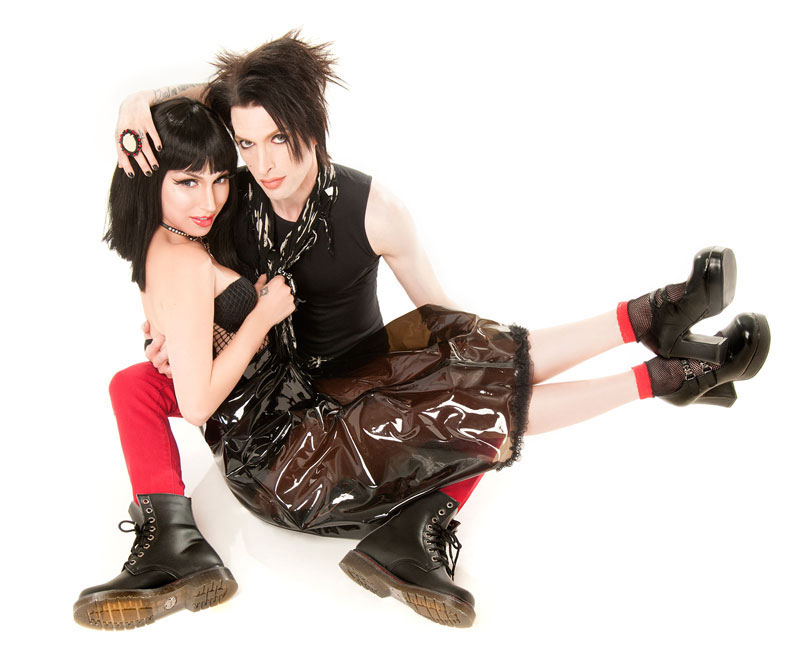 DEVIOUS, designed for fans of SM and all kinds of "embarrassing" games, is a fetish footwear collection that satisfies the unrestrained desires of die-hard connoisseurs. From dominating metal pointed heels to arousing ballerinas, from psychedelic wooden soles to 9-inch high platforms, the DEVIOUS collection offers more than just individuality. This is the greatest breadth of choice for dominant dictators and humble victims. For those who live a fetish lifestyle or for those who just want to spice up a few moments, DEVIOUS offers a wild collection of footwear "for fun".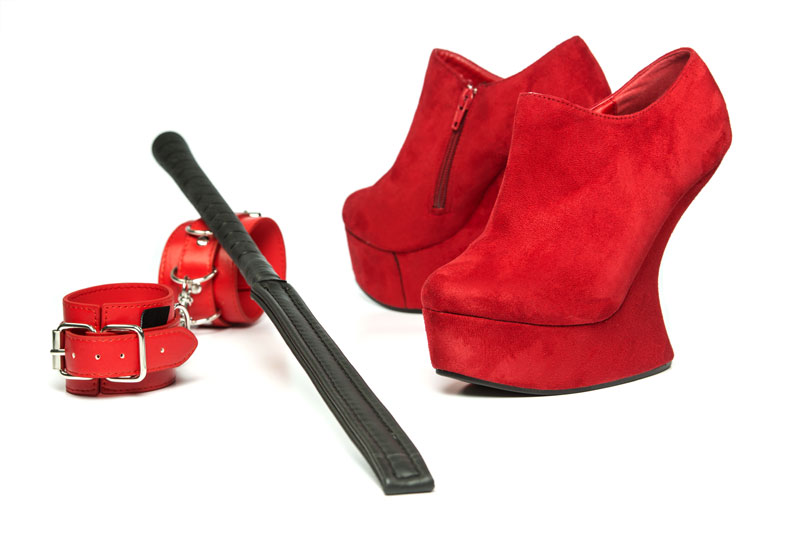 Classic, timeless, chic. Retro and vintage style has been with us for years. The pin-up collection is all you need to feel the Burlesque atmosphere. It is the quintessence of glamor style and a symbol of femininity! Charm and charm closes in a high heel, sexy platform and pumps in the style of Marilyn Monroe. Bows, ribbons and polka dots dominate the pin-up style and evoke femininity. Discover your new glamor face and be seductive not only during an evening out.

Devilishly funny. Alluringly sexy. Contradictory and playful. FUNTASMA is a footwear collection that specializes in themed parties and fancy dress balls - it offers an unprecedented selection of traditional shoes and boots for children, teenagers and adults of both sexes in various widths, lengths and sizes. Styles range from Dorothy's red patent leather boots to retro riding boots with everything else in between. FUNTASMA is an eye-catching addition to all costumes worn for holidays, Halloween, costume parties and carnivals.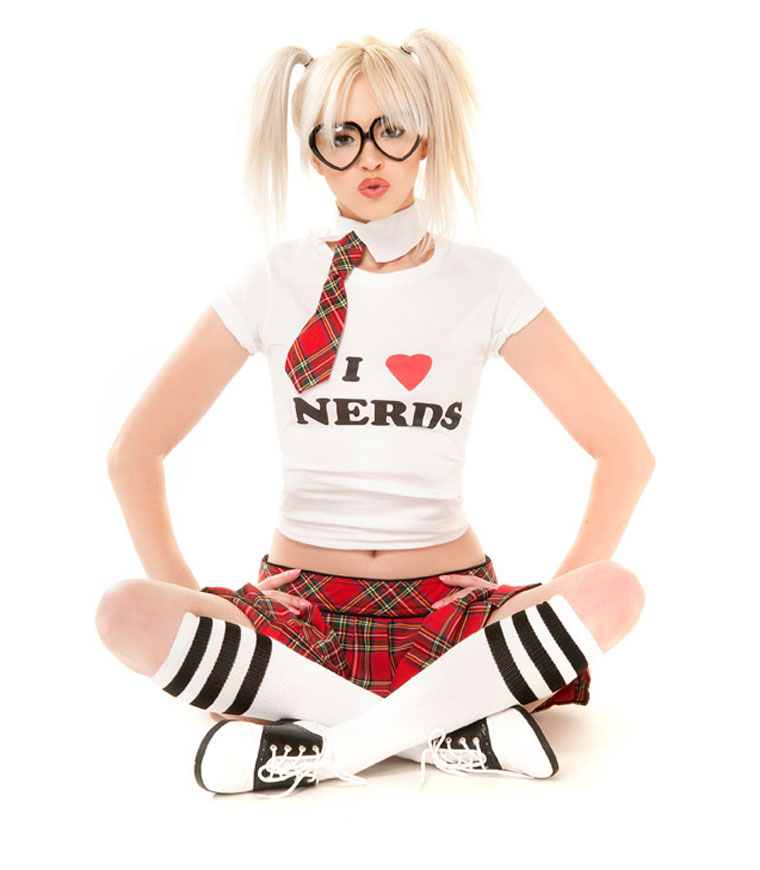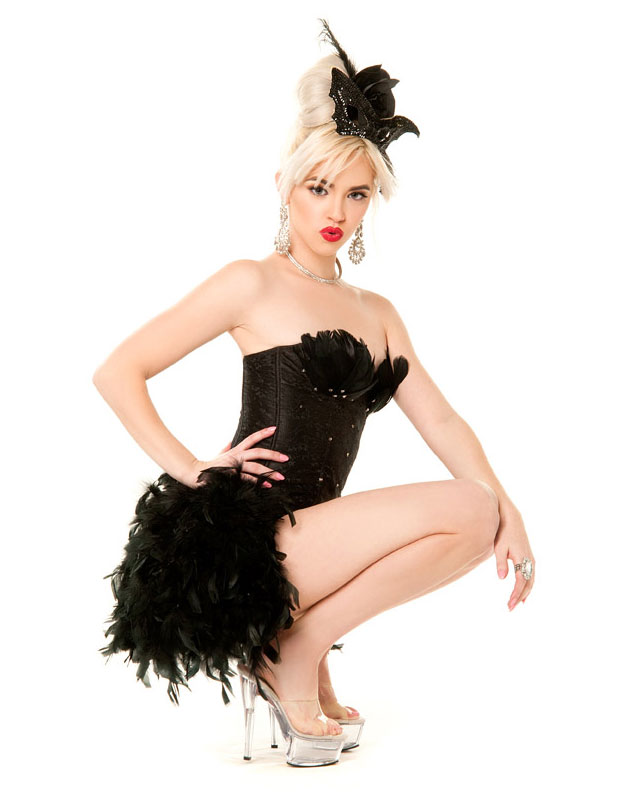 Charming, seductive and dazzling. This is how Fabulicious shoes can be described. Discover a new level of elegance and sophistication enclosed in excellent quality and design. You always need a pair of high heels for a night out, formal party or meeting with friends. Fabulicious specializes in elegant footwear for ceremonial events, weddings and proms. Each model hides a note of mystery, subtlety and femininity. Regardless of whether it is a charming flat heel, a high heel or a sexy platform. Vivid colors, rhinestones, glitter, rich decorations accompany each model of these wonderful shoes. Be glamorous, wear Fabulicious.